Saya tak berapa okay sekarang di mana ianya berkadar langsung dengan wireless connection di sini.
Sometimes I wish the wireless connection here can be function as well as the streamyx connection so that I could share what's really inside my heart right now.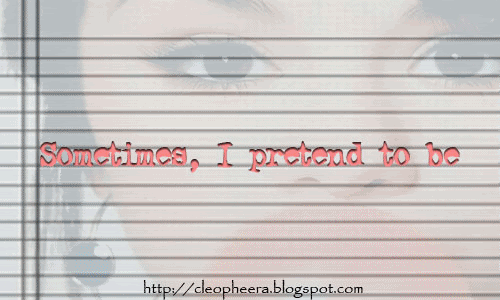 Tapi apa yang boleh saya buat selain buat-buat cool. Ada hati yang harus saya jaga walaupun mereka tak pernah pun jaga hati saya
:(
Bila saya dah bersedia dan dapat peluang online lagi, akan saya kongsi apa yang terbuku di hati kecil ini.
Buat masa sekarang, saya mahu langsaikan hutang mereka yang sudah singgah sini, follow saya dan tinggalkan comment mereka di blog sepi ini. Nantikan kehadiran saya
;)